Although we are best known for our classical furniture we are also skilled at creating replica models of ancient classical buildings from architectural drawings.  One such recent commission was for a replica of the truly impressive Temple of Poseidon (or Hera), at Paestum, by a client in Oxfordshire who is a Grand Tour collector.
Paestum was a major ancient Greek city on the coast of southern Italy. The ruins of Paestum contain three of the most well-preserved ancient Greek temples in the world, dating from about 600 to 450 BC.
In the 18th Century, one of these temples, the Temple of Poseidon, was recognised as being the grandest and most admired of all ancient temples.  It was therefore assumed that it must have been dedicated to the patron god of the city which was Poseidon, the god of the sea. This dedication is now thought to be inaccurate as the terracotta figurines found in the sanctuary show female types normally identified as Hera, indicating that the temple was dedicated to her.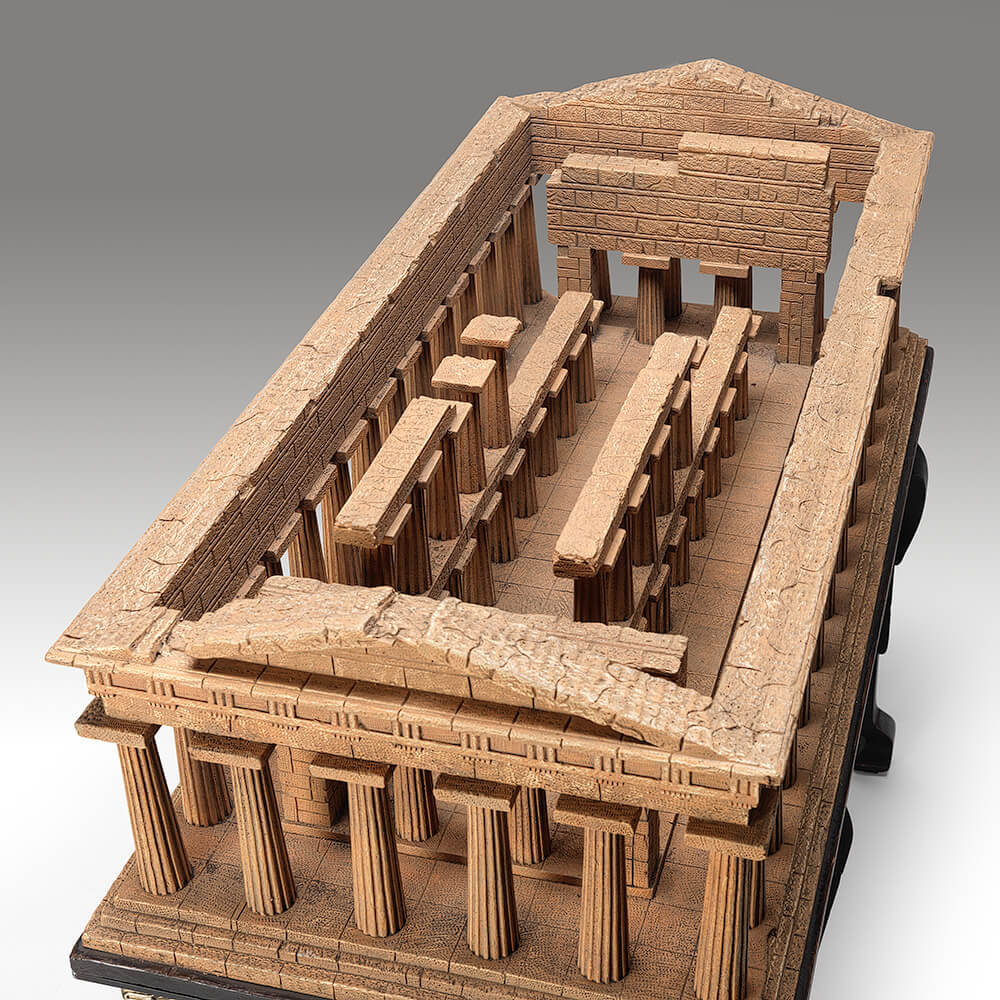 Our miniature of the temple was inspired by the intricate cork model of the Temple of Poseidon, attributed to Domenico Padiglione.  Three of these models in the Sir John Soane's collection were probably made in the 1820s.
The production of cork models was a flourishing craft that developed in parts of Italy in response to demand from travellers, many on the Grand Tour.  Cork replicas were often used by architects, such as Sir John Soane, to enable their students to examine a building without having to travel abroad – an alternative Grand Tour.  It also helped architects convince clients of the value of the design or help in the understanding of structural problems.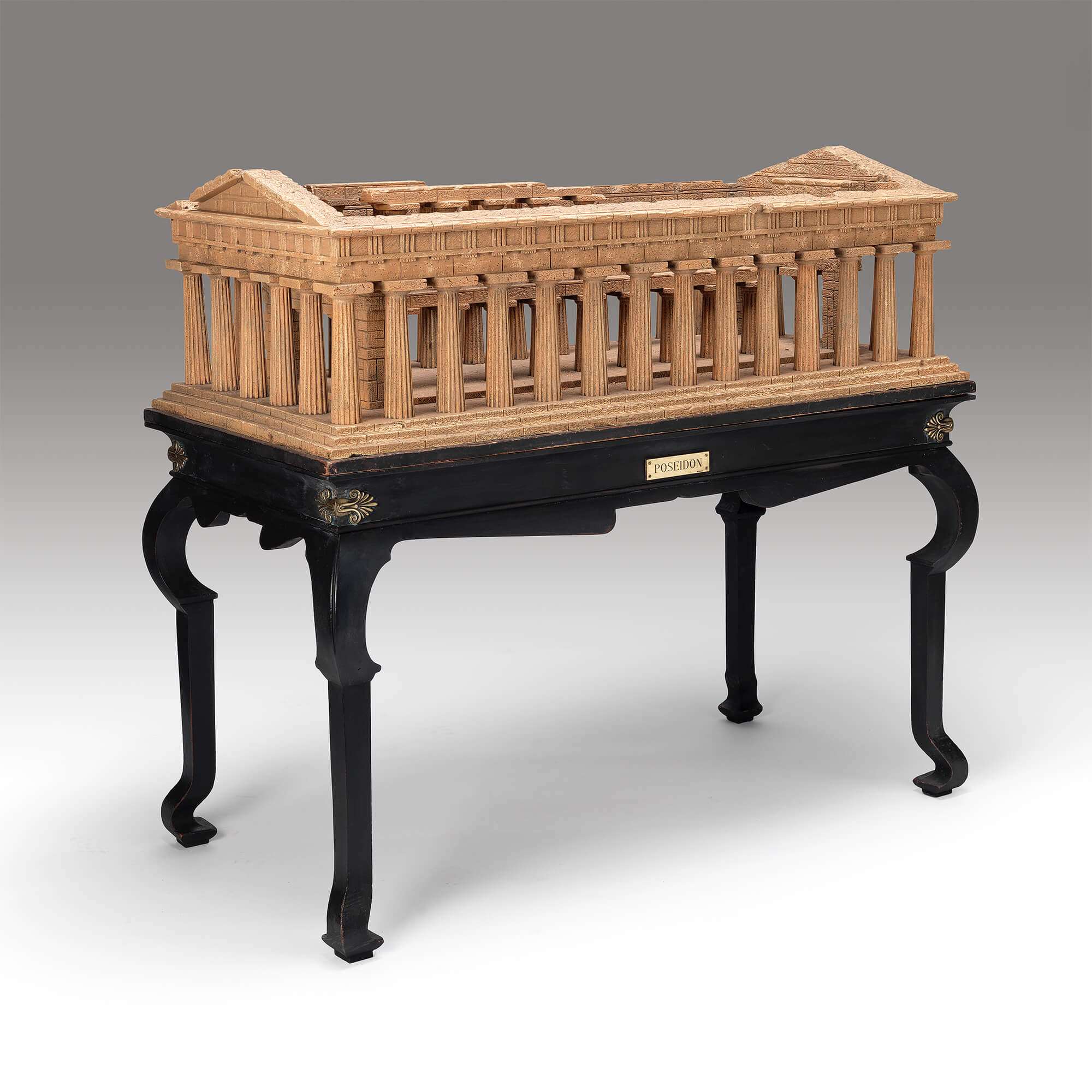 The 18th and 19th Century replicas were often made out of cork as, being a pliable and porous material, it was ideal for optically portraying the stonework of ancient buildings and being light, it was easily transportable.  Our replica temple, made by our team of carvers at Jonathan Sainsbury, is created out of wood as today wood is a more usable material.  The base is carved in wood, ebonised and ormolu mounted.  The classic Doric order columns, architraves and pediments are also carved in wood to simulate the surface of cork.  They are then specialist painted and decorated.  Exceptionally fine detail has been considered, including fallen masonry around the perimeter.
Our replica temple is an example of how at Jonathan Sainsbury we can make detailed and accurate models from architectural drawings.  We are skilled at making replicas of ancient monuments, more contemporary iconic buildings or miniatures of country houses.
So good, he made it twice
The Temple of Poseidon has been long been admired and it is truly impressive. I was so delighted with the commission when it was finished that I decided to make another model for myself.  This now stands majestically in my drawing room in Dorset.