"The last 10 percent makes 100 per cent of the difference"Jonathan Sainsbury
W
e take huge pride in assisting our clients realise their desired interior. We work closely with designers to create truly unique pieces of bespoke furniture, mirrors and architectural interior and exterior elements. With a history of four generations of experience in the antiques and fine art market, Jonathan Sainsbury draws on centuries of knowledge and skills.
Although we are specialists in the classical, we are not confined to the traditional style; indeed many of our private commissions include contemporary work. No commission is too large or too small and we relish every challenge. Our bespoke commissions range from the creation of an entire interior house scheme to a single mirror in a London apartment, from specialist interior work on super yachts to show stopping pieces for film sets.
Here are some examples of our recent bespoke work; a more extensive bespoke gallery can be viewed in our
Furniture Collections
.
All pieces are individually designed and crafted with the utmost attention to detail to ensure that we deliver the very best in quality and design. Jonathan Sainsbury is a company dedicated to perfection. For Jonathan Sainsbury, personally, it is all about passion and dedication to excellence which is why the company has a renowned world-class reputation.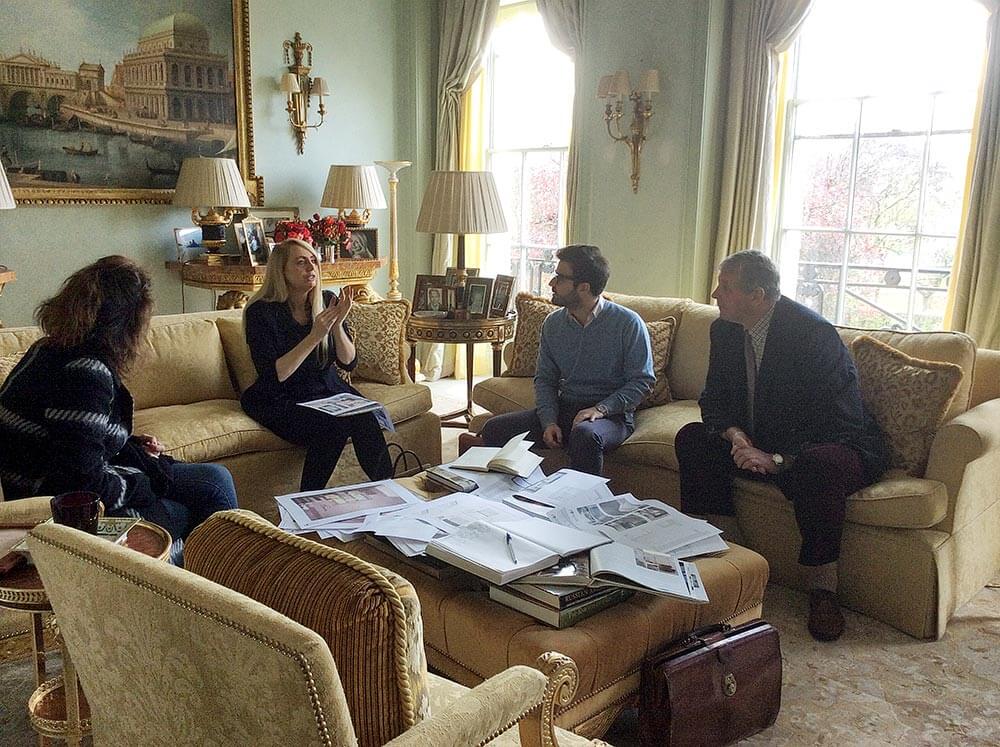 "A company totally dedicated to the pursuit of excellence in quality and design."Carolyne Roehm, Interior Designer
We aim to make the experience as seamless as possible from start to finish. With our extensive archive of designs and finishes we are always able to realise the clients expectations.
We can provide our own designs from the initial visit or from discussion with you. Equally we can work from your own designs.
We can take you through the extensive choice of finishes we offer from the more formal silver gilt or giltwood to the more relaxed painted finishes.
From the first drawing to the final brush stroke, you will be consulted throughout every stage of the process.