I have long been an admirer of Sir John Soane.  In fact, my home in Dorset which features a fabulous collection of artistic schools and styles ranging from the ancient world to the early nineteenth century, has often been likened by friends to the Sir John Soane Museum!
Sir John Soane (1753-1837) was an extraordinarily prolific neoclassical architect whose chief legacy is the wonderful Sir John Soane Museum in Lincoln's Inn Fields. He was also an unstoppable collector and his museum holds many drawings and models of Soane's projects and the collections of paintings, drawings and antiquities that he assembled.  So, it was a great honour when we were invited to be involved in the major refurbishment project of Pitzhanger Manor and Gallery following a Lottery Grant.
Sir John Soane bought Pitzhanger Manor, in Ealing as a country house for his family (hard to believe that Ealing now modern suburbia was once countryside in those days).  He demolished most of it and built a new one more to his liking.  The conservation project, led by Ealing Council in collaboration with Pitzhanger Manor and Gallery Trust, has returned Pitzhanger to Soane's original design for the first time in over 175 years.
Sir John Soane was hugely influenced by his travels to Italy and Greece during the Grand Tour and specialised in the neoclassical style. Our remit was to create furniture that works as a modern rendition of Soane's original designs: lighter colours and finishes but still essentially 'Soanian' in style. 
We were asked to make 12 dining chairs for Pitzhanger.  These were created directly from a Sir John Soane designed chair in the Sir John Soane Museum but made in a lighter, modern, bleached finished. What makes these dining chairs particularly unusual and attractive pieces is that they are made with a wider seat than a standard dining chair.  This makes them more visually appealing as well as more comfortable to sit on.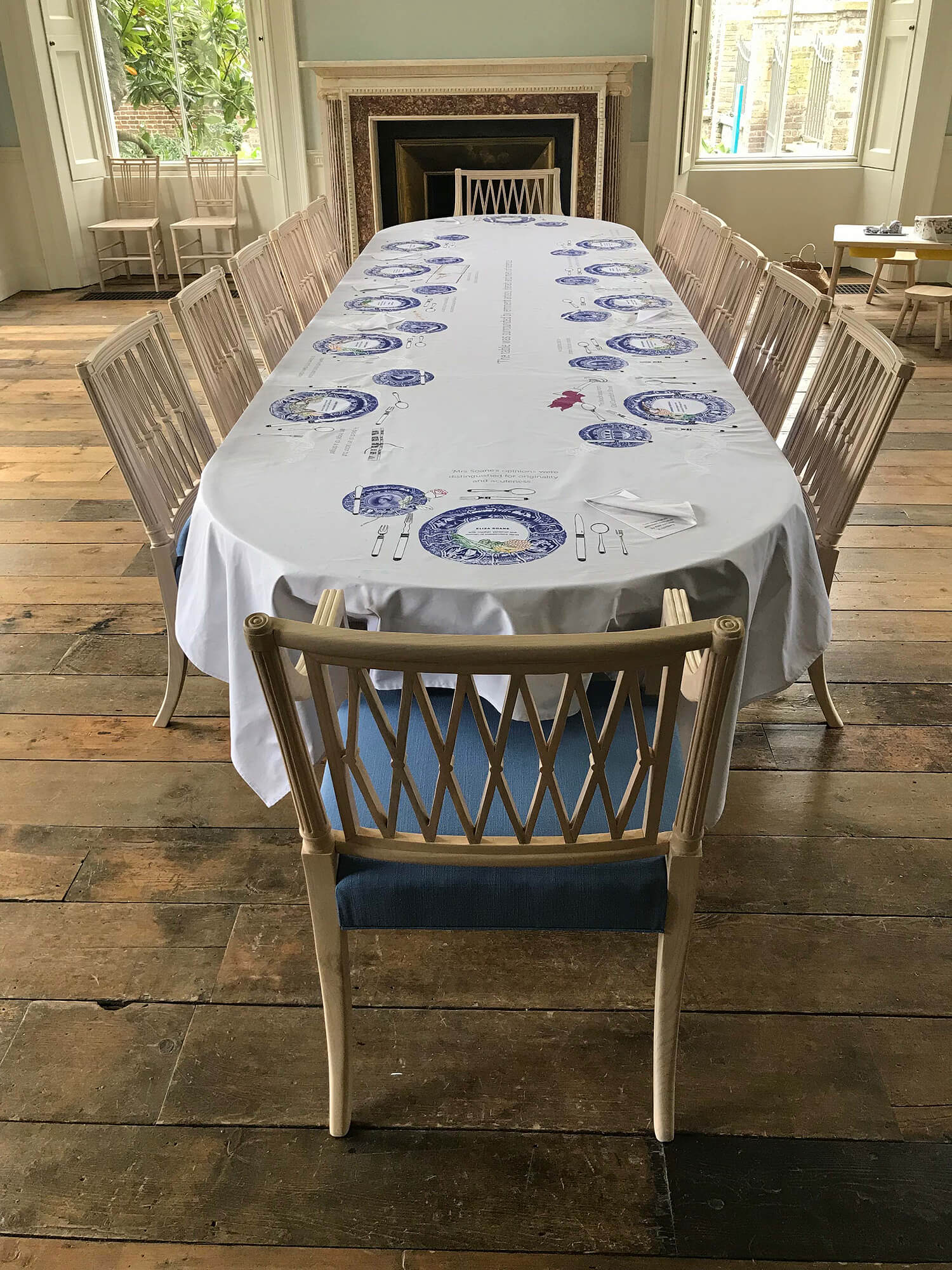 Two bamboo backed chairs with cane seats were created for one of the main reception rooms.  The chairs look simplistic in style but when studied closely they are quite a complicated design.  Again, these were copied directly from a Soane original at the Sir John Soane Museum.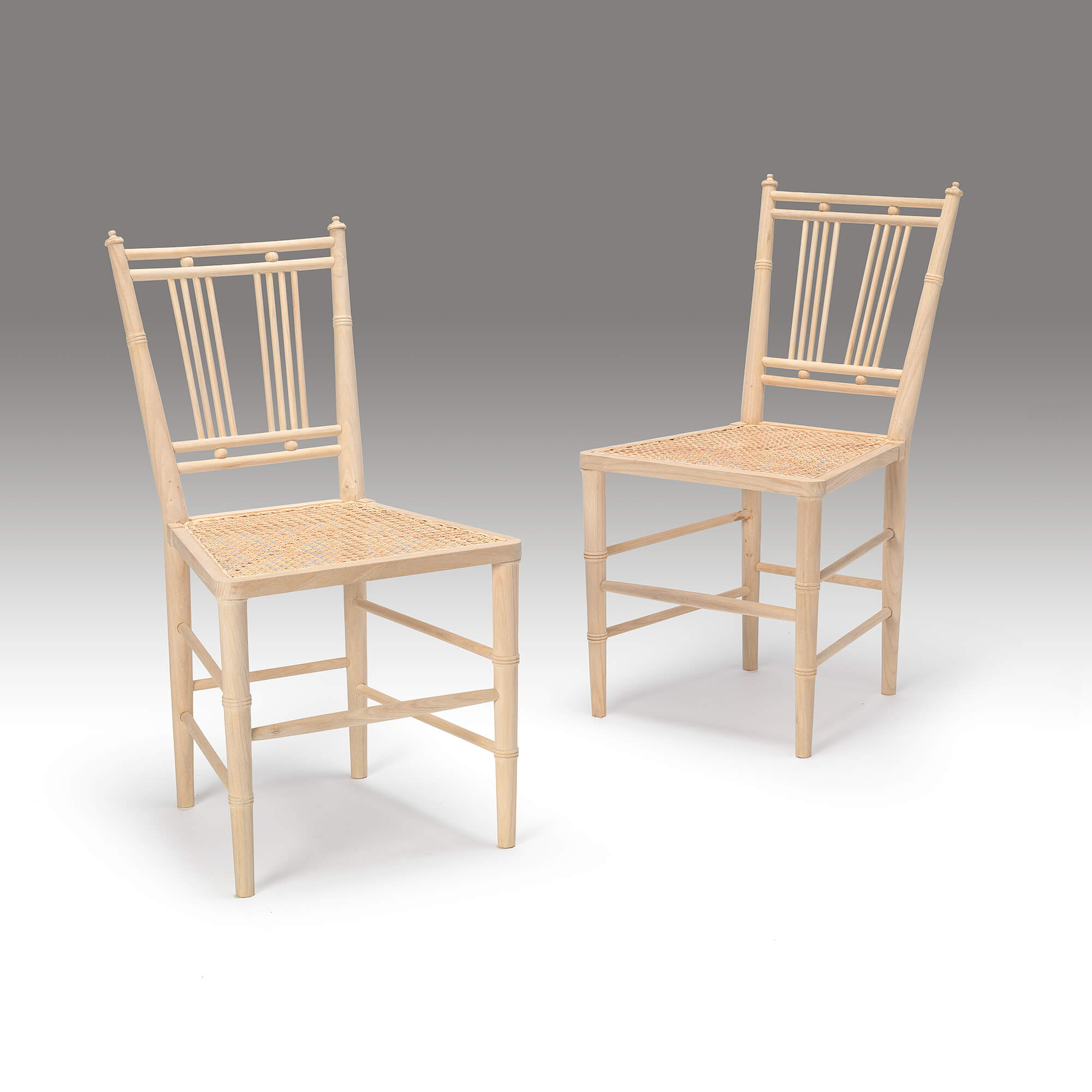 We were also commissioned to make two sofas, again for one of the main reception rooms.  These sofas are made with Grecian rolled arms to recognise the importance of the classical style in Soane's designs.  Similar to the dining chairs, the sofas were designed to seat two people which differentiates them from the more standard three seater sofas designs of today.
Rather than made to look like antiques for display purposes only, each piece was made strong enough to be used, sat on and handled by visitors to Pitzhanger and guests to the manor and gallery are actively encouraged to do so.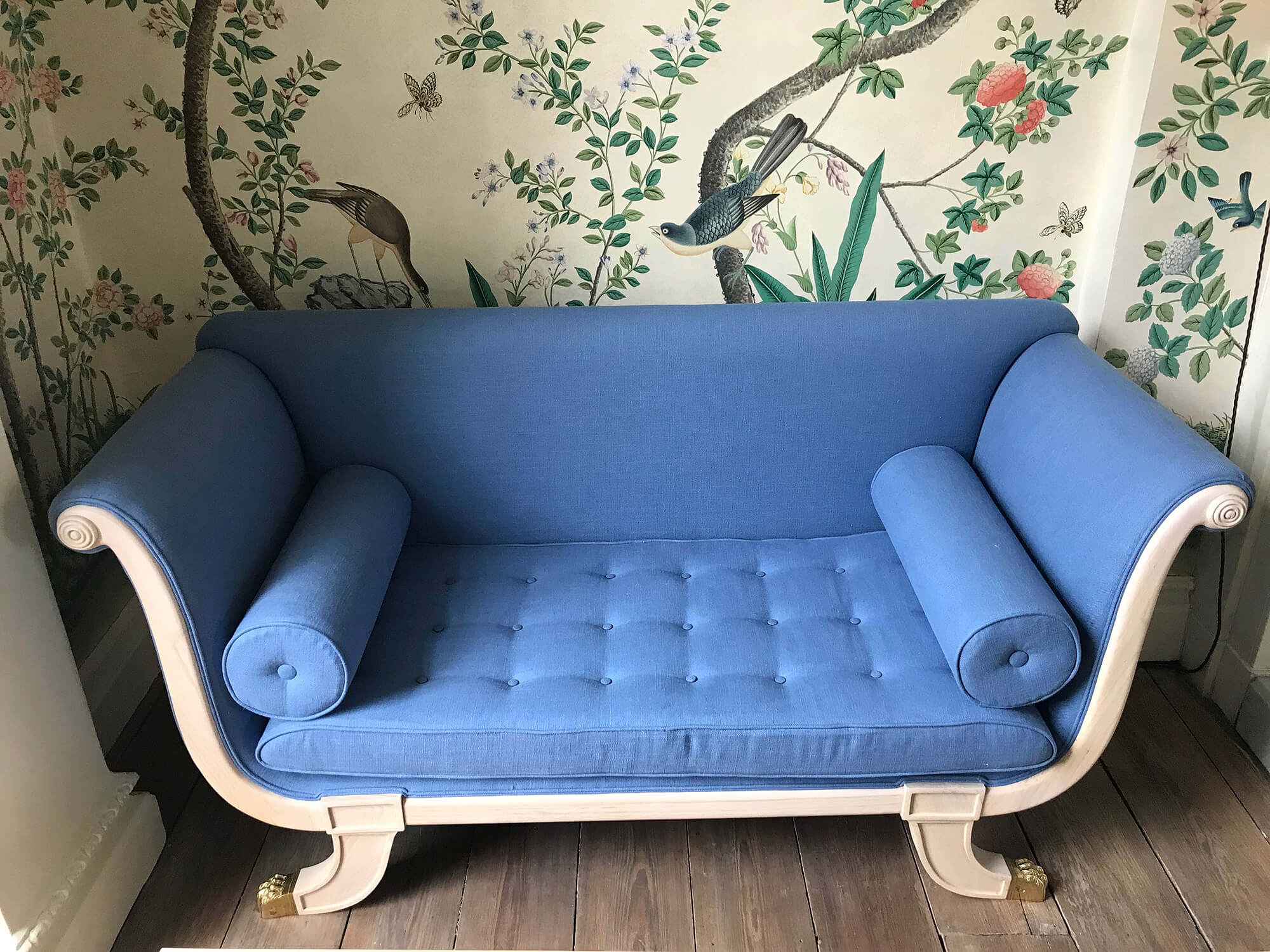 We were delighted when Sarah Pollard from RAA, who commissioned the work, visited Pitzhanger to approve the furniture: "The quality of the workmanship is exceptional and the colour finish of the timber is exactly what we had in mind….Thank you so much for all the hard work you have put into this project and for your patience in accessing information along the way.  The result is a success – truly magnificent."  Praise indeed!  
If you see something you like and would like to discuss it with us, simply call +44 (0)1258 857573.